Serving Westchester County, New York with a comprehensive selection of residential and commercial services, including: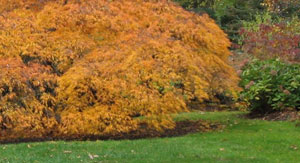 Lawn Care
Mowing and Edging
Fertilizing
Weed control
Aeration

Property Maintenance Care
Shrubbery and Small Tree Trimming
Spring and Fall Clean-ups
Weeding
Mulch and Soil Installation
Fertilization Programs
Aeration
De-Thatching
Gutter Cleaning
Seeding
Lime and Sulfur Application
Soil PH Test and Adjustment
Interior Plant Design & Maintenance

Landscape Services
Waterfall and Pond Installation
Professional Design Consultation
Project Management
Plant Installation
Seasonal color programs
Fence and Deck Installation
Property Grade Improvement
Concrete and Stone Paving
Drainage
Patio
Retaining Walls
Stone Veneers and Boulders
Railroad Tie Walls

Contact us to see why both your residential and your commercial properties can benefit from the upkeep and upgrading of your lawn and yard.

Special Services:

Horticultural Consultation
We're the area's experienced professionals and we invite you to benefit from our extensive knowledge. The list of Horticultural questions answered by Lawrence Landscape Design includes:

Why did my shrub die?

Why does the grass have difficulty growing near the patio?

Which plants grow in shade?

Am I over watering?

…And on and on!

Please feel free to
Contact us
to have all your questions answered. If a field visit is necessary, there may be a nominal fee, depending upon your location.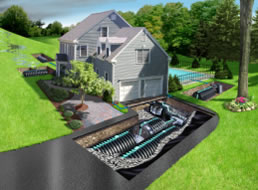 Drainage Systems
Are your rain gutters dumping rain water toward the foundation of your home?

Are your down spouts clogged at ground level?

Do you have a dry well that no longer functions properly?



Don't worry – we can help. Storm water run-off is often a difficult problem that can damage property and harm the environment. Simple solutions can sometimes correct an improper drainage path that can make all the difference to eliminate a leaky basement or worse. We work with drains, wells, and pumps of all sizes –
Contact us
today!